SISTEVEN, S.L.U.: Modern production processes with jib and overhead cranes from ABUS Kransysteme
---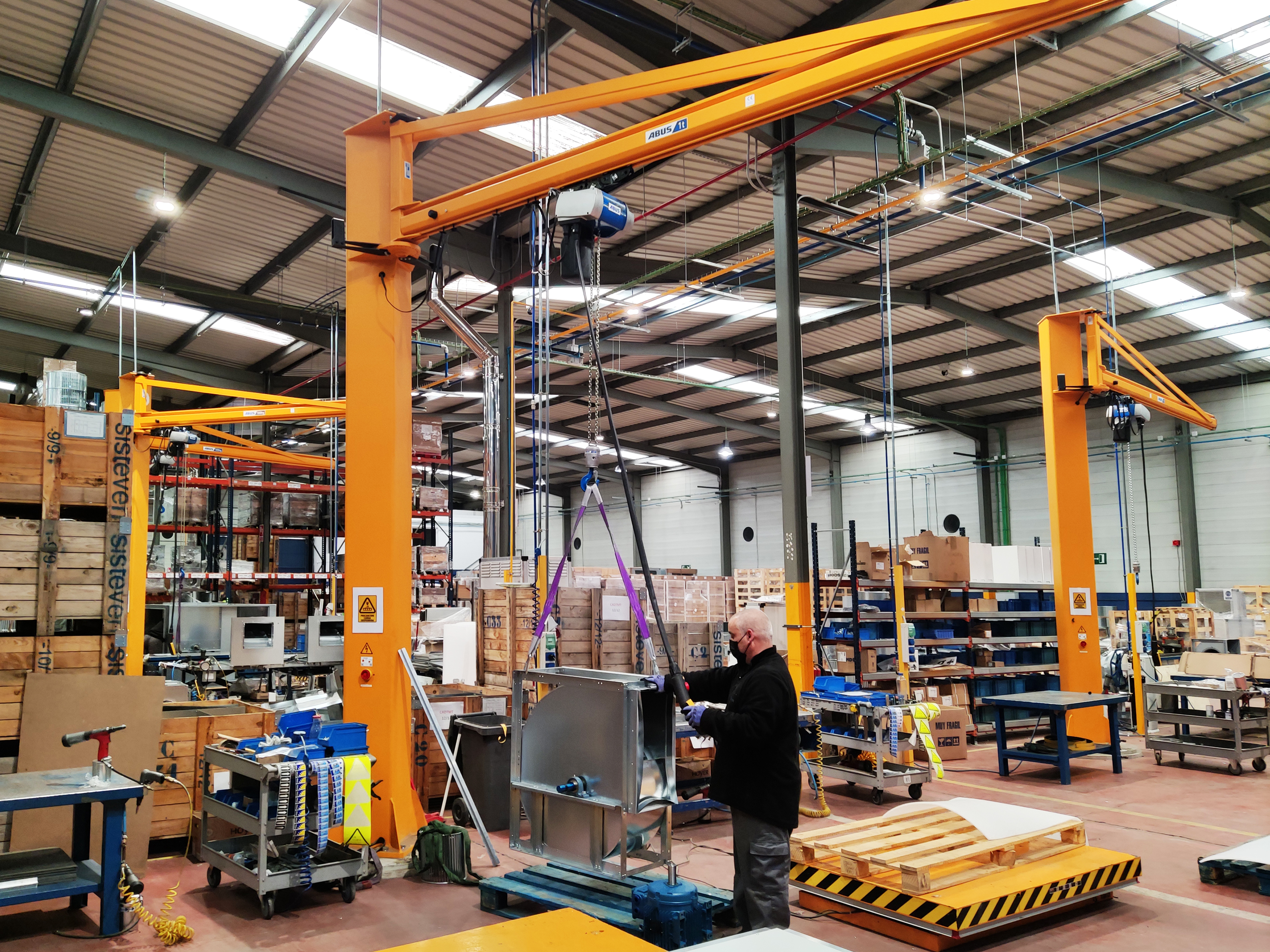 The almost 25-year success story of SISTEVEN, S.L.U., a leading brand in the field of industrial ventilation systems, continues: the Madrid-based company has once again significantly expanded its production capacity. A new plant has been built in Azuqueca de Henares, north-east of the capital, with 12,000 square metres of production and storage space.
SISTEVEN offers solutions for industrial ventilation and air purification systems and includes the development and manufacture of low-pressure centrifugal fans, air treatment systems, air purifiers and heat recovery systems.
New factory, new challenges
For the new plant, which has become the company's new headquarters, it was important to the factory planners to focus on modern production processes. Right from the start, intralogistics, and lifting technology in particular, were given high priority in order to meet new organisational and production requirements. The entire crane technological requirements were planned in close co-operation between the Sisteven and ABUS technical teams.
The following were finally installed: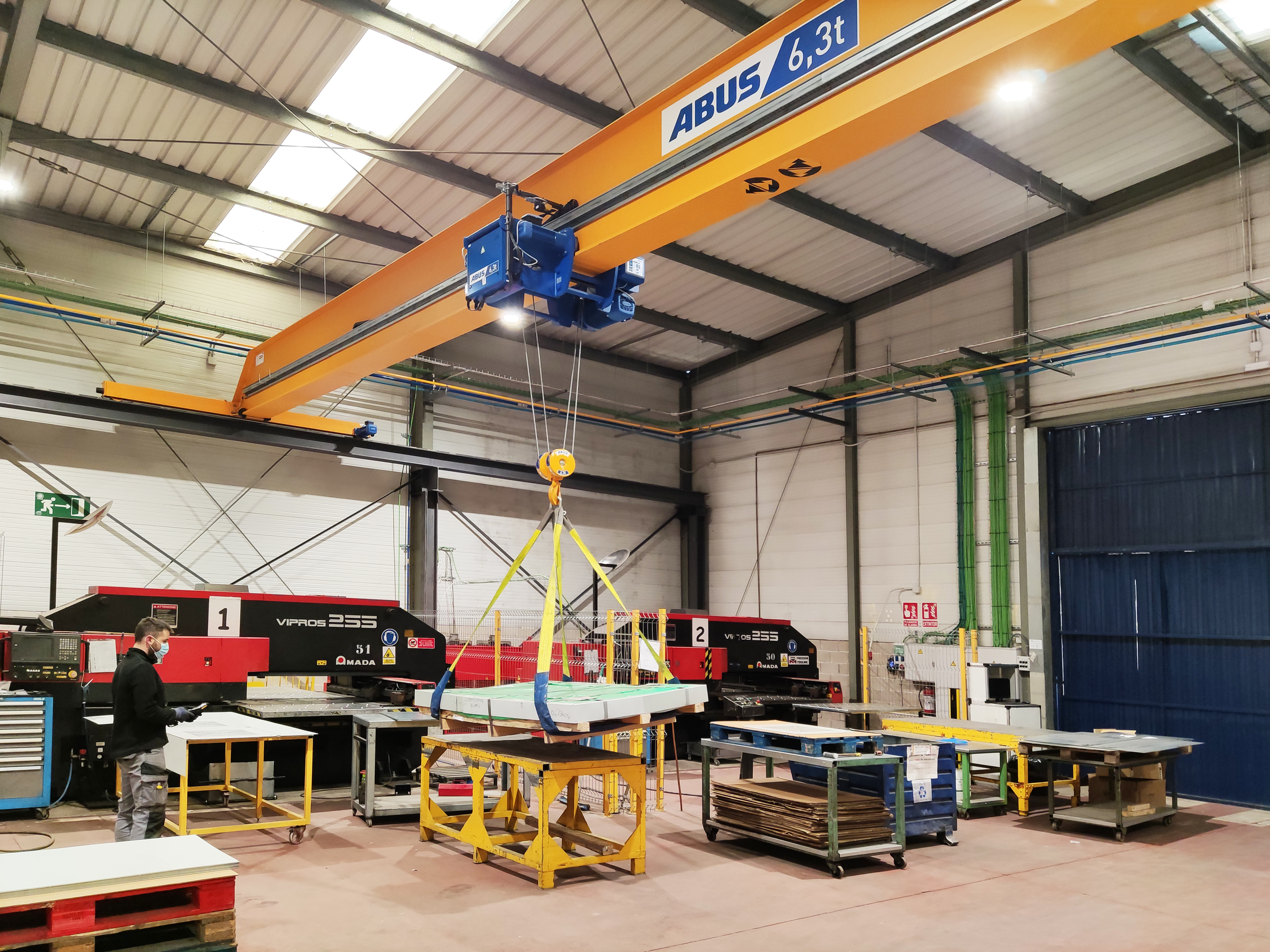 Thanks to the equipment designed and installed by ABUS, it was possible to streamline the production processes of the existing plants in the new Sisteven factory. Production processes could be optimised, resulting in cost savings, reduced operating times and optimised use of space.
The employees who work with the cranes on a daily basis are pleased with the improved convenience and safety offered by the ABUS cranes. The straightforward handling and ease of operation of both the cross-travel and slewing motion of the LS jib cranes are of particular note. With their two lifting speeds, the ABUCompact series chain hoists offer speedy operation and precise workpiece positioning, two features that are demanded daily by ventilation contractors.
The production manager of SISTEVEN particularly values ...
"... the increased convenience and safety offered by the jib cranes, the ease of handling and the tremendous smoothness of push-pull cross travel and slewing motions. Two-speed lifting enables the combination of speed and precision required for daily tasks in the workplace."
ABUS overhead and jib cranes in the industrial ventilation technology sector
An insight into the use of our overhead travelling and jib cranes at SISTEVEN
Company SISTEVEN provides views inside their buildings
EOT and jib cranes in operation