Meisterbau Aichinger GmbH: EOT cranes great for sensitive tandem operation
---
The timber construction company Meisterbau Aichinger GmbH, based in Wiener Neustadt in Austria, is an expert in sustainable timber construction of state-of-the-art modular houses and other constructions related to them.
Speed and precision are essential for the company in particular when loading lorries with finished parts of the modular houses. Two mobile cranes were used previously for the loading operation which meant that the modules had to be set up outdoors instead of in the hall. Therefore, Meisterbau Aichinger invested in new cranes for their production: not only do they help to optimise the process; these cranes make it possible as well to load the finished modular houses inside the newly built hall. Meisterbau Aichinger GmbH decided on two overhead travelling cranes on the advice of Ing. Klaus Schneider GmbH, the partner of ABUS Kran Austria. The loading process could be accelerated and the effort significantly reduced by using these two ABUS EOT cranes which can also be operated in tandem.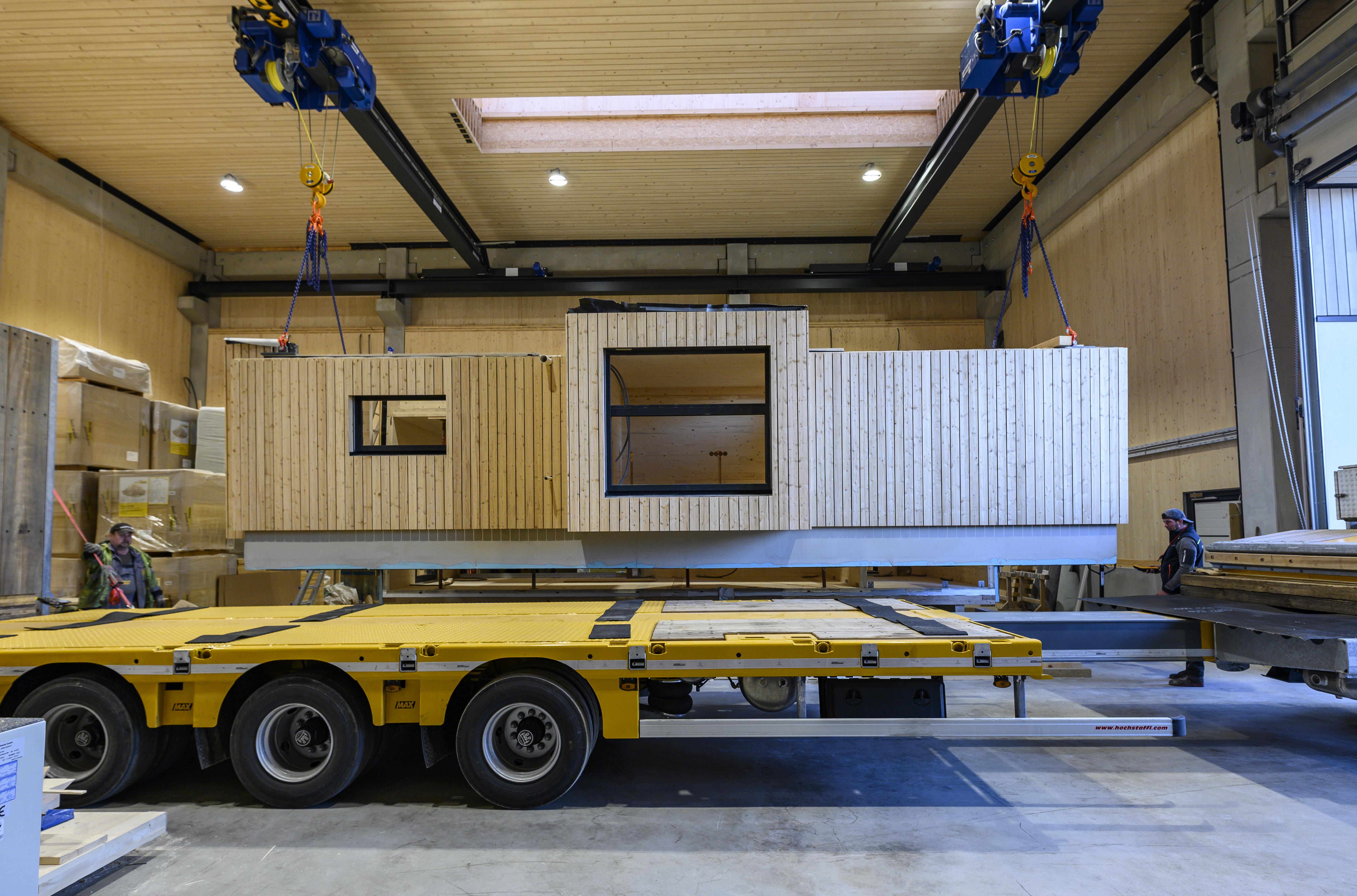 Precision and time savings with EOT cranes
Two single girder EOT cranes (ELV) are employed in tandem operation: Their spans measure 15.5 metres and SWLs are 6.5 tonnes and 13 tonnes respectively. The cranes are equipped with ABUControl for both crane and trolley travelling to enable particularly sensitive positioning. All cranes with modular ABUControl crane control systems come with anti-sway systems in order to prevent load swing. The team-working qualities of the EOT cranes really come into their own while loading: perfectly coordinated, the cranes transport even unwieldy loads safely and that up to 30% faster and perfectly in sync.
ABUS EOT cranes in the wood processing industry
Interview with Mr Aichinger of the company Meisterbau Aichinger GmbH
Mr Harald Aichinger of the company Meisterbau Aichinger GmbH explains in the video interview why he chose these particular cranes, how much time he saved by using them, and why his costs are bound to decrease in future also:
ABUControl provides special features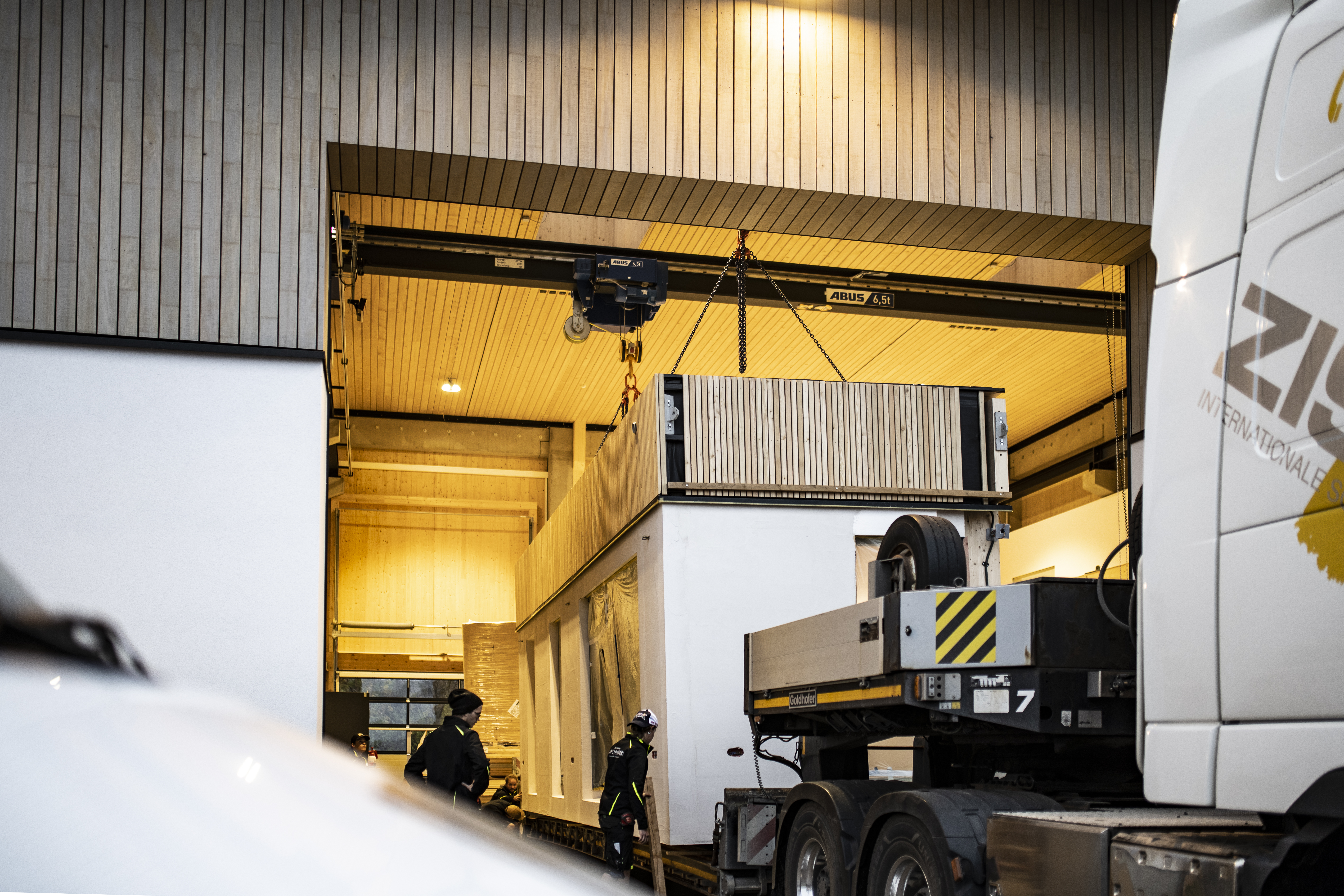 These—by comparison—rather small cranes transform into real productivity boosters in the loading process when they come equipped with ABUControl and ABULiner. However, ABUControl has more to offer than just synchronised crane operation and integrated anti-sway system:
Wifi access via commercially available tablets, smartphones or laptops: these allow convenient adjustment of parameters and crane data to be read out.
LED display as standard: loads and crane status always available at a glance.
Anti-sway system as standard.
Operation via crane-optimised ABURemote radio remote control – a one stop service.
Modular control design: Plug and play—or work as the case may be.
Company Aichinger provides views inside their buildings
EOT cranes in operation